We are an independent hybrid residential lettings agency, with more than 8 years of experience working in the lettings industry in and around north Leeds.
Our knowledge of the area coupled with our established professional relationships with local landlords, tenants and contractors led us to the conclusion in 2019 that we could do things better - and so In lettings was launched.
What is a Hybrid letting agent?
Ok, we admit - it's a bit of a buzz word at the moment. There is no universally accepted definition, but the consensus is that it is a lettings or estate agent that can offer all of the same things as a traditional high street agent, but without the overheads of a high street office.
Even before the Covid-19 pandemic, it is believed that 90% of lettings searches began online - it stands to reason that in a post Covid-19 world, that figure is very likely to be closer to 100%. Coming from a technical background, here at In Lettings we pride ourselves on our truly modern, digital first approach to property lettings which ensures that your property will be marketed effectively where it matters most.
We monitor digital trends in the property market, and in an ever changing landscape are able to utilise our technical knowhow to get noticed where it matters by the sort of tenants you're looking for. If you're a landlord, we probably used some of that technical knowhow to catch your attention - which is why you're reading this page (you should definitely get in touch to discuss your lettings needs!).
Like we touched on before, the ultimate benefit of a hybrid agent is a cost saving. We don't have a shiny office in a nice part of town to pay for, nor do we have a fleet of fancy branded cars to run and maintain, but we do have all of the skills that a landlord needs in a property agent, and more. Our staff all work remotely and on an ad hoc basis, and our in house training program means we are able to scale our business as it grows.
All of this equals an efficient business model, which allows us to pass a cost saving on to you, as a landlord.
Where did we come from?
Having worked with a number of letting agencies around North Leeds over the years, we identified a gap in the market for a truly modern approach not only to residential lettings, but to property management and maintenance too.
Give us a call to discuss your next let, or how you would like to work with us to fill and/or manage your lettings property for the next lettings season.
Our friendly, personal and client focussed approach, not to mention our highly competitive rates, will leave you wishing you had found us sooner.
This website is just the start. Keep checking back for regular updates, and give us a like / follow / share on our social channels below.
We hope to speak with you soon.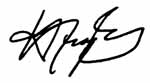 Katie Murphy, Director