We are an independent residential lettings agency, with more than 8 years of experience working in the lettings industry in and around north Leeds.
Our knowledge of the area coupled with our established professional relationships with local landlords, tenants and contractors led us to the conclusion in 2019 that we could do things better - and so In lettings was launched.
Having worked with a number of letting agencies around North Leeds over the years, we have identified a gap in the market for a truly modern approach not only to residential lettings, but to property management and maintenance too.
Give us a call to discuss your next let, or how you would like to work with us to fill and/or manage your lettings property for the next lettings season.
Our friendly, personal and client focussed approach, not to mention our highly competitive rates, will leave you wishing you had found us sooner.
This website is just the start. Keep checking back for regular updates, and give us a like / follow / share on our social channels below.
We hope to speak with you soon.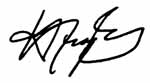 Katie Murphy, Director